Recently, on the Chinese fitness APP Keep, more than 40,000 people watched a live fitness course, setting a record of 25,000 Keep users online at the same time. Pamela, the German broadcaster, prevails in the global fitness industry, and is called a devil and AI by Chinese netizens.
Since 2020, affected by the epidemic, home fitness has become a new trend. Community lockdown, the closing of gyms and other external factors have made people more inclined to exercise at home, and China's home fitness market has surged. Pamela's efficient and targeted training has become the first choice for female fitness enthusiasts.
Apart from the market's growth and her good figure attracting the attention of fans, the reason for Pamela's rapid popularity in China, the popular Chinese star also attracted a large number of fans for Pamela. Pamela's popularity in China is not limited to follow-up videos, but the content she brings to fans is absolutely high-quality, and the experience is also excellent.
Pamela was the first to enter the Chinese video content platform Bilibili, where people on this platform transfer her video from YouTube, and these people laid a fan base for her to enter China. Pamela entered Bilibili in June 2020 and gained a million fans in just two months. Now it has reached 4 million+ fans; Pamela has entered multiple social platforms in China, including Xiaohongshu. For example, her Chinese version of ins allows her to show more daily life dynamics, exercise check-in interaction and healthy diet sharing; on Weibo, she actively participates in popular topics such as "National Fitness Season", to increase fan stickiness and increase popularity. Pamela's careful management has enabled her to gain a huge fan base in China, and major brands are also vying to cooperate with her, and it is not a purely collaborative video. In August 2020, Pamela and Keep signed a cooperation agreement, which is stable for a long time releasing exclusive or first free courses. Recently, Pamela signed a contract with China's smart fitness mirror brand FITURE for US$2 million and became a member of its coaching team.
4.477million follower in Bilibili
4.226million follower in XiaoHongshu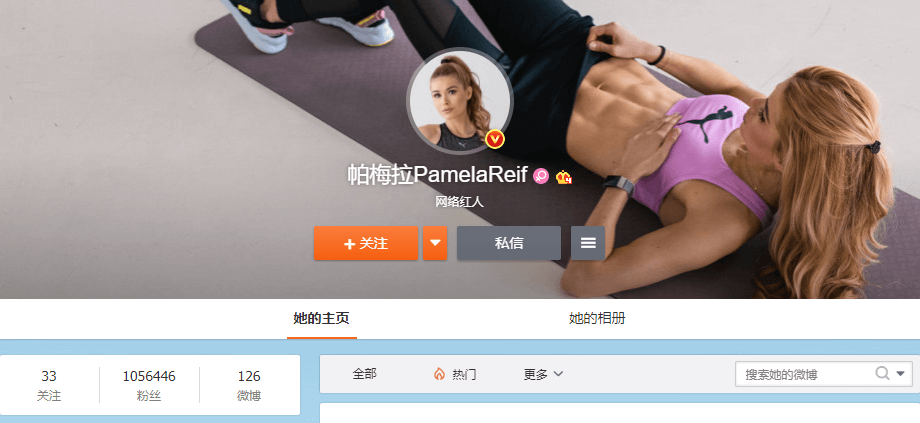 1.056 million follower in Weibo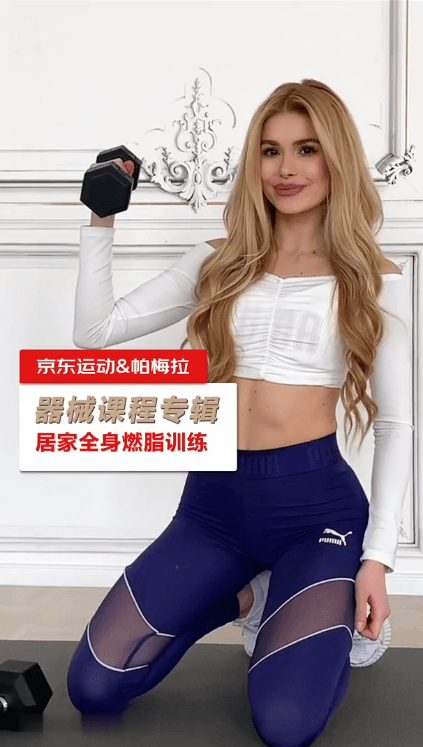 Pamela's presence in China has not only been kept updated. In order to cater to users in various training stages in China, Pamela has set up an independent 3-week training list to clear the selection barriers for novice trainers and provide different audiences according to specific fitness effects. Pamela will adjust the content and intensity of the courses based on the practice feedback from Chinese users, so that her courses are more suitable for users in the Chinese market.
Not only did Pamela gain a lot of fans on Bilibili, the American music producer Kurt Hugo Schneider also received Chinese fans. Kurt has always maintained high-frequency updates at Bilibili. In the first month after entering the station, he updated 18 videos. Whether it is the creation of sound and music, editing and mirroring, they are all creative and of high quality. Kurt's works published in Bilibili are even in Chinese throughout, and the title also shows that this is a "Chinese Special Edition". After opening YouTube, these two videos are not displayed in his worklist. Regardless of his own language skills or new learning, Kurt did not choose to copy or modify the subtitles, but to record and edit previous videos in Chinese again, which is enough to prove his intentions for Chinese audiences. Kurt also adapted Chinese songs on YouTube before he moved in, and after he moved to Bilibili, he also adapted a number of Chinese songs, using Chinese elements to create songs, responsive to his fans, and made Chinese fans have a great affection for him.
1.591 million follower in Bilibili
More and more overseas creators with rich content experience are setting their sights on the Chinese market. Overseas creators have previously accumulated popularity and traffic, have content production capabilities recognized by the market, and have laid a foundation for the popularity of domestic platforms. Entering Chinese platforms, overseas content formats will bring new experiences to Chinese audiences. The number of Chinese users is huge, and the differentiated content brought by overseas creators can attract many fans in a short period of time. China's content platforms have become more open and diversified, paying more attention to high-quality content and creators, and all major platforms are very welcoming of overseas Internet celebrities.